Bluware can help solve your most complicated technology challenges.
Our specialists support all areas of the software lifecycle. You provide the requirements and Bluware develops the solutions.
Our wide expertise in the areas of data science, machine learning, numerical modeling, computational physics, scientific visualization, and geoscience, enables us to provide software development and consulting services to the most ambitious energy companies.
We actively work with our clients to translate their domain expertise into software that interfaces smoothly with their existing or emerging workflows.
Maximize the value of your data, capitalize on innovative software solutions, and ultimately make better decisions that improve your business.
Ready to get started, but don't have the in-house team to do it?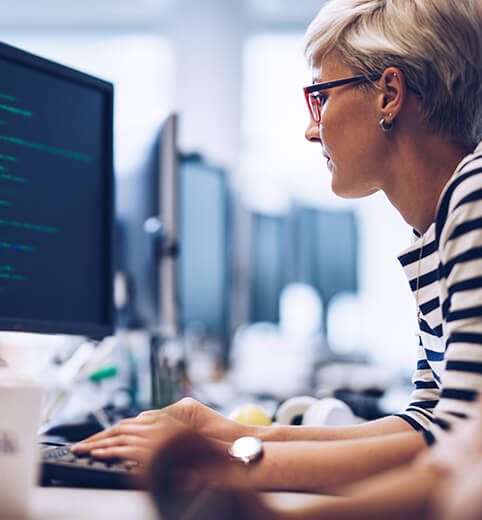 Tailored Software Development
We offer custom software solutions and integrated testing services, providing the highest quality assurance.
EXPERIENCED PROJECT MANAGEMENT
We successfully support and guide your initiatives with a deep understanding of your business goals and geoscience workflows.
Our experts can support your organization with specific geoscience challenges and can arrange geological field trips if needed.
We provide strategic advice on digitalization and other topics, based on our in-depth technical competence and experience with the digital subsurface software domain.
CONTACT US
The possibilities become limitless when these barriers are no longer obstacles to universal productivity.