The upstream oil and gas industry has experienced a longstanding challenge to efficiently and reliably access subsurface data on a global scale, largely attributable to outdated technology and infrastructure.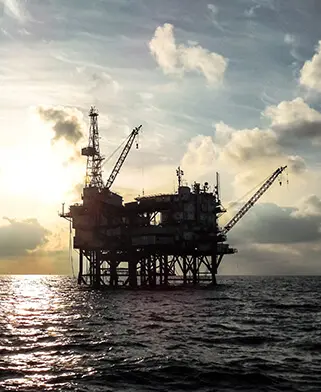 As we saw in the 90's, manual processes and mainframe calculations were superseded by high-powered workstations and 3D workflows.
And in the last decade, the industry experienced a multi-year economic downturn that dramatically changed the outlook of the sector, ushering a time of renewed efficiency and innovation.
Today, the industry is once again poised for major change.
In 2018, a group of energy-focused software companies, namely Bluware, Headwave, Hue, and Kalkulo AS merged to become Bluware Corp. to empower change, growth, and a sustainable future for the energy sector.
As companies pivot from fossil fuels to cleaner energy sources, the combination of new industry standards, cloud computing, and artificial intelligence will be critical for companies to adapt quickly, work smarter, and continue to be profitable. Companies that adapt faster, will have a significant advantage over their competition.
Bluware enables the energy industry to explore the full value of subsurface data without the limitations forced by data size and existing interpretation software. We help increase E&P workflow productivity through cloud solutions and deep learning, so geoscientists can deliver faster and smarter decisions about the subsurface. Bluware delivers solutions that are scalable, cost-effective, and compliant with operational business needs.
Ready to move your subsurface data to the cloud?