Vision and Strategy Software Consulting
Vision and Strategy Consulting
Leverage the expertise and innovative thinking of Bluware to help define your strategic vision.
Sessions can be from just a few hours to constant engagement over a long period of time.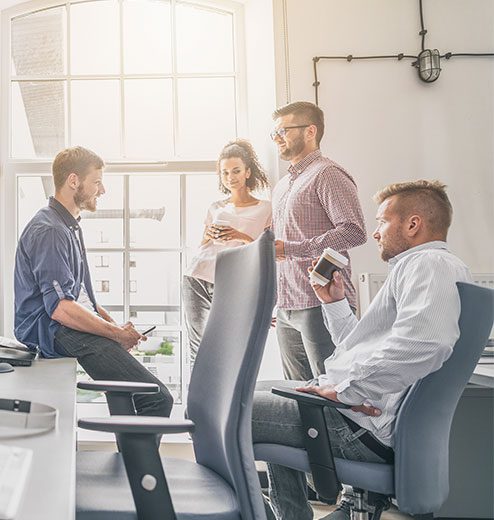 Successful sTRATEGY CONSULTING uSE CASES
BOOST GEOSCIENCE WORKFLOW EFFICIENCY USING THE OSDU™ DATA PLATFORM
ENI supermajor, experiences faster data exchange between external ecosystems, deployment of innovative seismic cloud applications, and fosters new digital workflows and insights.
LEGACY TOOLS & WORKFLOWS IN THE CLOUD
Energy super major uses a custom-built plugin to transcode from VDS to other proprietary seismic formats enabling legacy tools and workflows in the cloud.
ACCELERATE DEEP LEARNING WORKFLOWS
Energy super major accelerates their internal deep learning research and productization both in training and inference leveraging the power of VDS and Bluware's scalable cloud compute technology.
QUICKER MIGRATION TO THE CLOUD
Energy super major moves legacy applications and workflows to the cloud.
INTERESTED IN Learning More About Our Consulting Services?