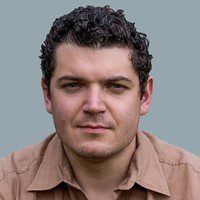 Bluware is pleased to announce that Aurélien (Auri) van Welden is joining our team as Vice President of Sales, focusing on business development efforts in Europe, the Middle East, and Africa (EMEA) region.
Auri has more than twelve years of industry experience during which he held several technical and business positions within oilfield service companies including Fugro, CGG, and TGS. During his tenure at Fugro and CGG, he focused on acquisition, quality control (QC), and interpretation of geophysical datasets. Auri transitioned into a business development role at TGS, where he managed a portfolio of clients in North West Europe ranging from oil and gas majors, to play-focused companies.
"We are excited to add Auri to the Bluware team. Given his domain knowledge and industry experience, he will be an integral part in helping our customers to exploit value from complex geophysical datasets and future-proof their digital subsurface strategies, leveraging Bluware technologies in the cloud," says Suri Bhat, Global Vice President of Sales and Marketing at Bluware.

"I am thrilled and humbled to join the Bluware family and serve our clients in the EMEA region. The team has built an impressive technology portfolio, such as VDS™  and InteractivAI™ , to solve some of the most critical subsurface challenges in the energy industry. In addition, I'm looking forward to educating other business sectors on the benefits of Bluware's technologies," commented Auri van Welden.
Auri holds a PhD in Geology and Geophysics from the University Savoie Mont Blanc in France and a Master of Science in Geology from Lille University of Science and Technology in France. In his spare time, he enjoys the beautiful outdoors of Norway, cross-country skiing in the winter and biking in the summer.